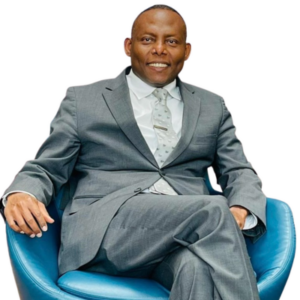 Meet Dr. Tigabu Kassa, an Ethiopian American with a wealth of experience in global business and financial engineering. As one of the managing partners at SGGI Holdings LTD, Dr. Kassa is responsible for identifying and leading business opportunities across sub-Saharan Africa, the Middle East, and Asia. His expertise lies in financial engineering and instrument-backed funding solutions, enabling him to interface with banks and global financial institutions to bring these opportunities to fruition.
Over the years, Dr. Kassa has built a reputation as a skilled negotiator and business leader. He has successfully negotiated and executed deals for clients across various sectors, including energy, international commodity trading, pharmaceuticals, oil and mining, technology transfer, agriculture, industrial manufacturing, and telecommunications.
Dr. Kassa's vast experience, coupled with his exceptional skills and expertise in financial engineering, make him an invaluable asset to SGGI Holdings LTD and the various projects he manages. Whether it's negotiating complex business deals or securing funding for large-scale projects, Dr. Kassa has a proven track record of success and is highly respected in the industry for his creative financial solutions.
Dr. Kassa is a versatile individual with a strong educational background in chemistry, in addition to his involvements in international finance. He completed his BS in professional chemistry at Northern Illinois University (NIU) and later pursued a PhD in chemistry from the same institution. Dr. Kassa's research spanned diverse fields such as biochemistry, immunochemistry, organic chemistry, and bioanalytical chemistry during his time at NIU. His work has been published in various peer-reviewed scientific journals. Prior to his studies in the United States, Dr. Kassa received an advanced diploma in Industrial Chemistry from Bahir Dar Polytechnic Institute in Ethiopia.